Blanketed by the Sierra Nevada Mountains lies Lake Tahoe, a mesmerizing natural gem divided into North and South shores. As you plan your trip to this mountain paradise, you might find yourself debating whether North Lake or South Lake is better suited for your vacation and what the differences are. While both shores offer a range of unique attractions and experiences, there are compelling reasons to lean towards the northern region.
Unveiling the Northern Magic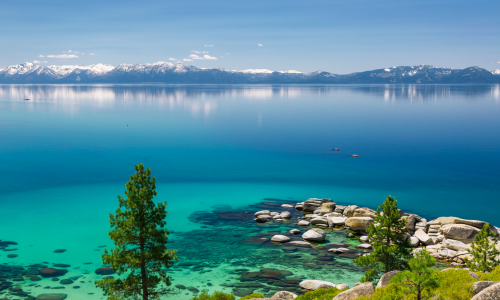 Retreat to Tranquility: Seeking a haven of peace and calm? Look no further than North Lake Tahoe. Devoid of the clamor and crowds typically associated with the large casinos of South Tahoe, the North provides a quieter, restful alternative. It's the perfect antidote to daily stress. The serene ambiance here lends itself perfectly to those looking to unwind and reconnect with nature. You'll find miles of hiking and biking trails winding through stunningly beautiful wilderness.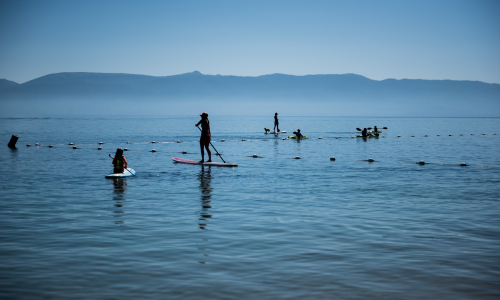 Nature's Adventure Playground: North Lake Tahoe serves up a smorgasbord of outdoor activities. Take a leisurely paddleboarding excursion on the lake, or challenge yourself with hiking and biking trails that reward you with panoramic vistas. When winter sets in, the landscape transforms into a snowy playground. Renowned ski resorts such as Palisades Tahoe and Northstar California offer slopes for all skill levels.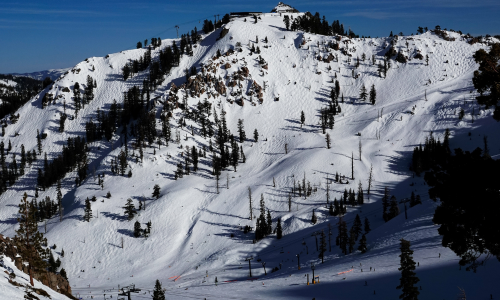 Rich Historical and Cultural Tapestry: North Lake Tahoe is steeped in a rich historical and cultural heritage that outshines South Lake Tahoe. From the intriguing Native American origins to the echoes of the Old West and the 1960 Winter Olympics, North Tahoe offers a fascinating journey through time. The charming towns of Truckee and Tahoe City are gateways to this unique cultural experience.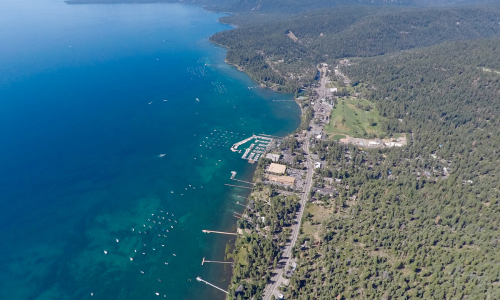 Authentic Mountain Town Experience: North Lake Tahoe is home to quaint small towns that can often be overshadowed by the busier South Tahoe. Places like Tahoe City and Kings Beach are brimming with small-town charm, unique boutiques, and a diverse culinary scene. It's in these towns that you can truly immerse yourself in the local way of life.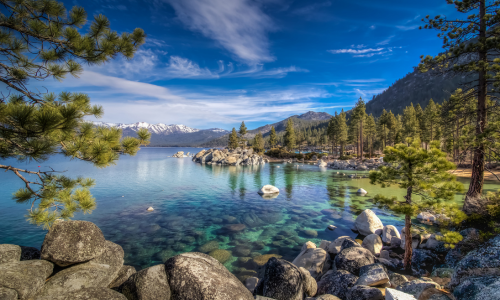 Commitment to Sustainability: North Lake Tahoe takes sustainability seriously. Here, eco-conscious practices are encouraged to ensure that the stunning natural environment can be enjoyed by future generations. This commitment reflects in the region's conservation projects, sustainable businesses, and eco-friendly events.
South Lake Tahoe: A Different Beat
South Lake Tahoe has its appeal with bustling nightlife, casinos, and larger crowds. It's a destination that never sleeps, offering a more commercial and vibrant atmosphere. But this very vibrancy can sometimes overshadow the natural beauty of the lake and mountains, which is why many prefer the tranquility of the North.
While South Tahoe offers a host of outdoor activities and attractions like the iconic Emerald Bay State Park, these spots often attract large crowds, especially during peak seasons. For those seeking a more peaceful, less crowded vacation, this can be a drawback.
Choosing North: An Unforgettable Experience
North Lake Tahoe offers an enchanting mix of tranquility, natural beauty, outdoor adventure, rich history, and local charm. It allows you to disconnect from the rush of everyday life and connect with nature and culture in a more authentic, intimate setting.
When it comes down to the wire between North vs. South Lake Tahoe, it's the unmatched charm of the North that secures its place as the top destination. With its unique blend of serenity, adventure, and local appeal, North Lake Tahoe truly delivers an unforgettable experience for every traveler. Whether you're a nature enthusiast, a history buff, or just someone looking to relax, North Lake Tahoe is the destination that promises to exceed your expectations. So go ahead and let the magic of the North captivate your senses on your next.
Stay with Tahoe Moon Properties
Now that you are hooked on North Lake Tahoe, where should you stay? The North Shore has so much to offer. Visitors enjoy peace and quiet while also having amazing adventures right outside of your door! Come explore all that North Lake Tahoe has to offer and book your stay with Tahoe Moon Properties. We have rental properties in many different communities. Browse our selection of homes in Carnelian Bay, Kings Beach, Olympic Valley, Palisades Tahoe, Alpine Meadows, Truckee, and Tahoe City. Browse a complete catalog of our vacation rentals in North Lake Tahoe to start planning your trip!