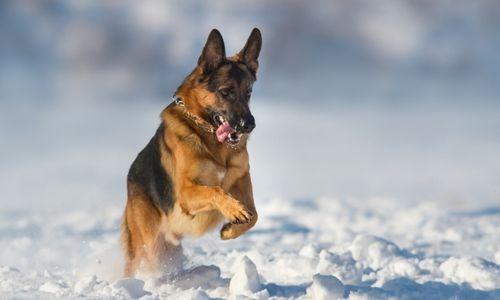 Check out our favorite winter dog-friendly activities
Lake Tahoe is not only the perfect vacation for you and your family but for your beloved dogs too. Being such a dog-friendly destination, there is a multitude of both summer and winter activities for you and your pooch to enjoy together. From beaches to restaurants, and everything in between, here are our top 5 activities to enjoy with our fur babies.
1. Tahoe City Winter Sports Park - Tahoe City Winter Sports Park is a great option when you are ready to get a workout alongside your dog. Dogs are welcome to join their owners while they cross-country ski the more than 8 kilometers of trails, that can help tire both you and your pup out. As long as our dog remains under your voice they are permitted to run free. They will be sure to meet other dogs on the trails and have a blast!
2. Bear Belly Brewing - After a good workout with your dog, it is time to unwind and grab a beer together. Bear Belly Brewing is a local craft brewery in Kings Beach that is enjoyed by owners and dogs alike. With a number of local beers on tap each day and a large yard area for your dog to play, you and the pup won't be disappointed. Dogs are required to be on leashes and well-trained.
3. Tahoe Cross Country Center - Tahoe Cross Country Center is a great area for families to enjoy winter sports with their kids and dogs, without having to trek to the resorts. The park includes a full-service lodge, a sledding hill, 4 km of cross-country trails, a snowshoe loop, and a brand-new ice rink. Great for kids! Well-behaved leashed dogs welcome on the snowshoe trail.
4. Hot Diggity Dog & Cat - Treat your dog to an amazing dog treat to grab them a fun new toy for the beach, Hot Diggity Dog & Cat in Kings beach has all of your pet needs!

5. Waterman's Landing Winter or summertime, Waterman's Landing is a hangout favorite for dog lovers. Located in Carnelian Bay, this popular dog-friendly beach is a must-go for pups who want to take a quick dip in the water, roll around in the snow, or just make some new friends alongside their favorite humans. Of course, we can't forget the top place to find your perfect dog-friendly vacation house is Tahoe Moon Properties.